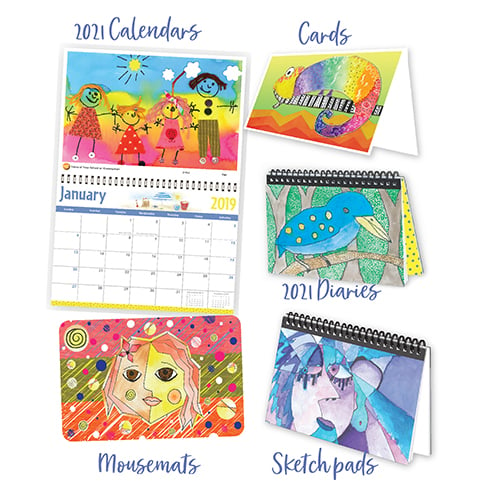 How to order
From Thursday 27 July you can view your child's picture and order products:
Go to www.kidsartworks.com

In the Entrance Code field type in the code on the form sent home with your child this week

Follow the further instructions on the screen to order.

Payment can be made via the website using a credit card or directly from your bank account
If the form or code is lost, you can do the following:
Go to www.kidsartworks.com

use the Entrance Code: KZ928

Enter your child's room & name when prompted.

Follow the further instructions on the screen to order.
If you need any further assistance, please email MENPS PTA at menpspta@gmail.com
Order online by 9am on Thursday the 24th of August
ORDERS WILL OPEN FROM THE 27th of JULY
In term 2 children have created their masterpieces.
At the start of Term 3 information sheets have been sent home with codes specific to the amazing artwork your child(ren) have created. These are available as beautifully finished cards, mouse mats, sketch pads and 2024 calendars and diaries. Perfect for Christmas, great for sending overseas.
Your orders will feature your child's art which can be viewed on the website when ordering.
2023 Prices
Calendars $18
Cards $16
Diaries $19
Mouse Mats $17
Sketch Pads $16
Orders will be delivered to students at the end of term 3 before the school holidays.
For any questions please email menpspta@gmail.com.
Thanks to the teachers across the school for encouraging the tamariki to create their masterpieces.
And many thanks to Fleur de Vries-Oskamp for coordinating this annually.